Our Heritage
|

About - Monica's Bridal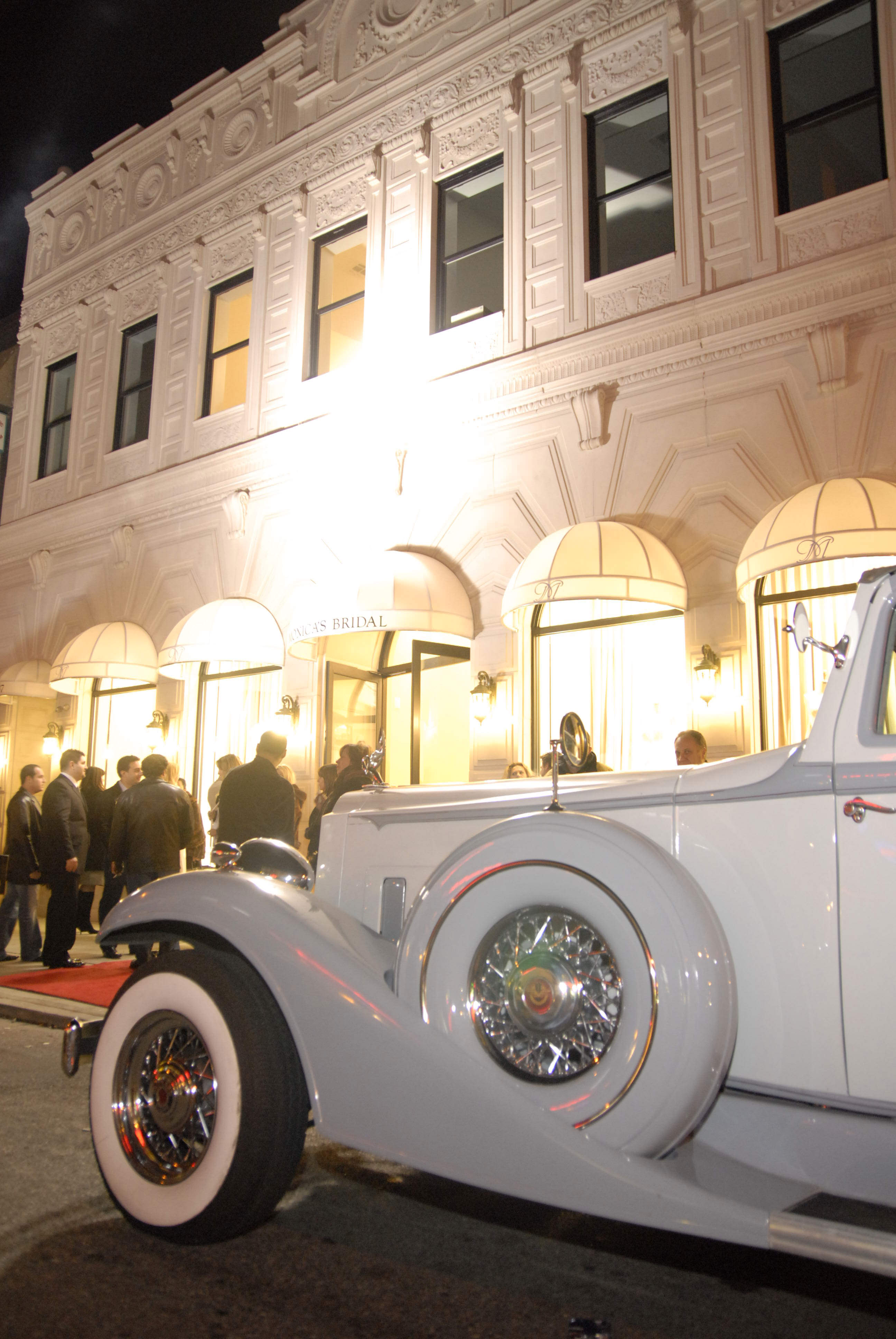 Monica's Bridal is not just a business, but a family. Every member of this family plays an important role. The story starts about 35 years ago with Simona, a designer and seamstress in her country of Ukraine. During this time she has a daughter, Liliana who was aspiring to follow in her mothers foot steps. Liliana attended the most prestige school of design and graduated with high honors. As we fast forward through time, Liliana marries a man whom she shares a passion for art with. David; who nowadays is known as one of the top rated building developers in New York. Anything they touch turns into a work of art. Together the entire family immigrated to America with $350.00 and a hope of the "American Dream."
Everybody worked very hard and strived not to lose their ambition for design. Simona and Liliana took up jobs in Vouge. Their expertise and talent served them well as they excelled together in the fashion industry of New York making successful careers for themselves. In the 80's the idea of their own fashion house was pursued. Their passion was in the bridal and evening field of the industry. With Liliana pregnant at the time she and David decided to name the boutique Monica's Bridal, with the hope that their daughter would follow in their artistic legacy.
With no surprise Monica inherited the family gift. She went through her school years always in an honor's art program. When it came to choose a college, The Fashion Institute of Technology in New York was the one and only vision. She studied very hard to join the family's fashion house as a fashion designer and well rounded business merchandising major. With Monica graduating in the Spring of 2008, the palace of fashion awaits her. This castle of beautifully crafted limestone and antique interior is truly a work of art in itself; which of course her father built for her! Nowadays, Monica's Bridal has yet to grow and expand to its 10,000 sq. foot boutique with a dazzling array of bridal and evening wear set to open in early Fall of 2008.
You can stroll through the showroom of Monica's Bridal and find an array of exclusive national and international bridal gowns, dresses for mothers, bridesmaids and guests. We offer shoes head pieces, and every accessory imaginable. We highlight the artistry of design in bridal fashion, and showcases the personality of individual designers as it comes out in their gowns. Monica's Bridal offers an unparallel wedding gown expertise and tailors bridal fashion to a body type, personality and destination. Or turn your own fantasy into a reality as we turn your personal sketch or photo into the dress of your dreams. For more than 25 years New Yorkers have been singing praises of Monica's Bridal's breathtaking creations and personalized service and in the Fall will be treated with more gowns, evening dresses and more selection as we move into our new boutique. Our mission has and will be to provide brides with unparallel service and a customized experience. The product sold is not the gown, but the groom's smile when the bride first appears on the wedding day, the whir of camera flashes on the walk down the aisle and the, "you never looked more beautiful" thirty years after upon looking down at a yellowed photograph.
The commitments of Simona, Liliana, and Monica to a flawless experience and the perfect gown for each bride, mother, and guest that walks through our doors will not change, and we anticipate for the legacy to continue for many years to come . . . To be continued.